The following are just a personal and representative selection of the vast number of editions of Emblem books published during the Renaissance and after.

Accademia Gelati Ricreationi amoroso de gli Academici Gelati Bologna: G. Rossi, 1590
Alciati, Andrea Emblematum Liber Pettinger, 1531

Another edition, Padua: Tozzi, 1618.

-----------------------Omnia Emblemata Antwerp: Christopher Plantin, 1577
-----------------------Les emblèmes Geneva: Jean de Tournes, 1615
See here for more details of early editions.
Ambodik Emblemat dukhovnyi Moscow: 1743
The only edition of the only Russian emblem book, Ambodik's Emblemata et Symbola Selecta St. Petersburg: 1788. An adaptation of a Dutch book first published Amsterdam: 1705. The title translates, "Spiritual emblems for the teaching of the Christian faith, with entertaining figures and useful words."
No attempt has been made to list the approximately 180 editions of the Emblemata of Alciat published by the end of the 14th century.
Ammirato, Scipione Il Rota overo delle imprese. Dialogo del Signor Scipione Ammirato Fiorence: Giunti, 1598
Aneau, Barthélemy Picta Poesis Lyons: Bonhomme, 1552
Another edition, Lyons: Bonhomme, 1556; Another edition, Lyons: Pesnot, 1564.
----------------------Decades de la Description des animaux Lyons: Arnoullet, 1549/1550
2nd book contains the Blason des Oiseaux
----------------------Imagination Poëtique Lyons: Bonhomme, 1552
French translation of Picta Poesis
Anon Amoris Divini et Humani Antwerp: Michael Snyders, 1626
Counter-Reformation emblem book, in which profane love competes unsuccessfully with its rival, divine love.
----------------------Amoris Divini et Humani Paris: le Noir, 1628
Anon Le Centre de l'Amour Paris: Cupidon, N.D. (1697 or 8)
Anon Delineata Poenitentia Evangeli Antwerp : Wolfchatii, 1629
20 emblems
Anon Delineata communio immaculata Antwerp: Wolfchatii, 1629
6 emblems
Anon Emblemata amatoria London: Chez l'Amoureux, ca. 1690
Popular love emblem book, in a charming and handy pocket-size, especially intended to serve as a gift to the young ladies
Anon Emblem book of Marie de' Medici Paris
Anon Consideraçoins sobre os quatro novissimos ca. 1820?
Anon Emblems Divine, Moral, Natural and Historical Lodon: J.C. for Will: Miller...and Fra: Haley, 1673
Anon Emblemata Selectiora Amsterdam: van der Plaats, 1704
Anon Emblémes ou devises chetrétiennes Utrecht: Schouten, 1697
Anon Emblems for the Entertainment and Improvement of Youth London: Ware, 1729
Anon Emblesmes Sacrez, Sur La Vie, Et Miracles De Sainct François Paris: J. Messager, 1637
Anon Fortitudo Leonina in Utraque Fortuna Munich: 1715

Anon Imago Primi Saeculi Societas Antwerp: Plantiniana Balthasaris Moreti, 1640
Anon Josephi felicissimi quondam Gratz: Widmanstad, 1690
Anon Libro de las honras que hizo la Compañía de Jesús de Madrid a María de Austria Madrid: n.p. 1603

Anon Moral Emblems; a Gift for Aunt Ann New Haven: S. Babcock, 1838
Anon No Title Dordrecht: A. Blussé, 1755
Two volumes, 36 emblems miniature.

Anon Moral Emblems, a gift for Aunt Ann 1838
Anon Palatinae Virtutis Imago Innsbruck: 1716
Anon Philosophica Practica Frankfort: de Zetter, 1644
Anon The Protestants Vade Mecum London: Printed for Browne, Lee, and Major, 1680
Anon Sedighe onderwiisen der creaturen Antwerp: Mesens, 1649
Anon Selectorum emblematum centuria secunda Utrecht: Crispin de Passe; Arnhem: Johann Jansson, 1613
Includes French quatrains.
Anon Théâtre D'Amour S.L., S.N., 1606
Emblem book of profane love.

Anon Trattato di Colori Venice: Domenico Nicolino, 1615

Anon Typus mundi Antwerp: Cnobbert, 1627
Another edition, 1630 - Second edition. In 12. Nice contemporary vellum binding. Copperplate title-page and 33 full-page plates by Phillip van Mallery. The work of the rhetores of the Jesuit college in Antwerp. Some plates derived from the Amoris divini et Humani antipathia.
Anon Typus Praedestinationis Antwerp: Aertssens, 1632
7 emblems
Anon Mausoleum Virtutis et honoris 1626
16 emblems commemorating Wilhelm V Duke of Bavaria
Anon Spiritual Conceits London: Griffith & Farran, 1862
Emblems of Christian Life London: Griffith & Farran, 1871
Anon Zeeusche Nachtegael Middelburg: van de Venne, 1623

Araldo Trattato dei Colori 1565
Arndt, Johann Sämptliche Geistreiche Bücher Frankfurt am Main: Matthias Andreä, 1715
Basel: Gebrüder E. und J.R. Thurneysen, 1726.
Aydsley Handbook of Christian Symbolism London: Day & Son, 1865

Ayres, Philip Emblems of Love London: Wren, 1683
In four languages. Later updated eds. sold by Wren.
-------------------------Emblemata Amatoria Amsterdam: 1684
Another edition in English, London: Osborn.

Baardt, Pieter Devgden-Spoor Leiden: Willems Coopman, 1645
Baños de Velasco, Juan L. Anneo Séneca Illustrado en Blasons Polético y Morales Madrid: 1549; 1670
Barbara, Joseph Het Gheestelijck Kaertspel met Herten Troef Antwerpe: Jacobus van Gaesbeeck, ca. 1750
Third edition of a curious popular love emblem book in the form of a spiritual card-game with hearts as trump cards in a "game of love"
Barberino Documenti d'Amore Rome: Mascardi, 1640
Barbier d'Aucour Sentimens de Cleante sur Les Entretiens d'Ariste et d'Eugene Paris: Les Libraries associés, 1776
Barenger, André Thomas Le guide fidele de la vraie gloire Paris: Guérard, 1688
Basnage, Jacques Histoire du Vieux et du Nouveau Testament Amsterdam: Jacques Lindenberg, 1704
1st French edition. 1st edition in Dutch 1703. Another Dutch edition 1721. Images by Romaine de Moogul

-----------------------Te Groot waerelds Tafeln... J. Lindenberg, 1721
Bateman, Stephen A Christall Glass of Christian Reformation London: Day, 1569
Baudet, Louis Mythologie de la jeunesse Paris: J. Hetzel, 1845
Baudoin, Jean Receuil d'emblemes Paris: Villery,1638-9
Another edition Paris: Villerys, 1646/7; Another ed., Paris: Loyson, 1659/60; Another ed., Paris: Cochart, 1685; Another ed., Paris: Loyson, 1679.
-----------------------Emblemse divers Paris: Loyson, 1659
Bayam, André Elogia, epigrammata, et emblemata Rome: F. Caballi, 1641
Bellanti, Lucas De Astrologica veritate Venice 1502
Berthod Emblesmes Sacrez Paris: Loyson, 1657-1665
----------------------Emblemes sacrez Paris: Loyson, 1699
Béze, Theodore de Icones id est verae imagines virorum Geneva: Jean de Laon, 1580
First edition.
-----------------------Poemata Varia Geneva: J. Stoer, 1599
Second edition of this version; first edition, 1580-1.
Bianchini, Francesco Istoria universale 1697
Uses emblems to illustrate different aspects of world history
Biehr, J.A. Catechismus in Emblematicus Augsburg: Wolffens, 1718/p>
Binet, Etienne Meditations Affectueuses sur la Vie de la Tressainte Vierge Antwerp: Nutius, 1632
Birch Divine Emblems London: Thomas Ward ad Co., 1838
Bischoff, Engelbert Genethlicon serenissimo neo-nato Archiduci Austriae Leopoldo Vienna: 1701
de Bivero, Pedro de Sacrum Sanctuarium crucis Antwerp: Plantin, 1634
Bocchi, Achille Symbolicarum quaestionum Bologna: Nova Academia Bocchiana, 1555
Another edition, Bologna: Societatem Typographiae Bononiensis, 1574. 151 copper plates of emblems.
Boissard, Jean-Jaques Emblematum liber Francofurt: de Bry, 1593
-----------------------Theatrum vitae humanae Frankfurt: 1596
------------------------Dionysii Lebei-Batillii Frankfort: 1598
-----------------------Schawspiel Menschliches Lebens Frankfort: 1597
Boldoni, Ottavio Theatrum Temporaneum Aeternitati Milan: 1636

Bonnefons, Amable Hortulus Christianorum ex quo Sing Paris: J. Langlois, 1648
Bollandus, P. Imago primi saeculi Societatis Iesu Anvers: Moreti, 1640
Bonomi Chiron Achillis Bologna: de Duccijs, 1661
Boot , Anselme de Symbola varia diversorum Arnhem: Hagen, 1686
Borja, Juan de Emblemata moralia Berolini: sumptibus J. M. Rudigeri, 1697
-------------------------Empresas Morales Prague: 1581
Second edition augmented: Brussels: 1680.
-------------------------Moralische Sinn-Bilder Berlin: Johann Michael Rüdiger, 1698
1st German edition.
Bornitus, J. Emblematum Sacorum Heidelberg: Ammonius, 1659
--------------Emblemata Ethico Politica Mainz: Bourgeat, 1669
1st edition, Middleberg: Bourges, 1659.
Bornitz , Jakob Moralia Bornitiana hoc est: Symbola et Emblemata Politico-Sacra et Historico-Politica Mainz: Bourgeat, 1678
Second edition.

Boschius, Jacobus Symbolographia sive de Arte Symbolica Augsberg: Bencard, 1702
Bovio, C. Ignatius insignium Rome: Lazeris, 1655
Boxhorn, Marcus Zeurius Emblemata Politica Amsterdam: Jansonium, 1651

Brecht, Bertolt War Primer [Kriegsfibel, 1955
Trans. and ed. by John Willett, London: Libris, 1998.
Brouërius Van Niedek Zederyke zinnebeelden der tonge Amsterdam: vande Gaete, 1716
Bruck, Jacob von à Emblemata Moralia & Bellica Strasbourg: Graveur, 1516
---------------------Emblemata Politica 1617
Another ed., Cologne: Hogenberg, 1618.
---------------------Emblemata pro Toga et Sago Nuremburg: Fürst, n.d. (ca. 1690)
This is a printing of just the plates of the Emblemata Morales.
Bruin, Claas Uitbreiding Amsterdam: Henrik Bosch, 1722
Only edition. Emblems derived from Philotheus' Symbola Christiana
-----------------------Aanmerkingen, op Otto van Veens zinnebeelden Amsterdam: Dankerts, 1726
de Brune, Johannes Emblemata Amsterdam: Kloppenburch, 1624
After Cats the most popular Dutch emblem book. Another edition, 1636.

Another ed., Amsterdam, J.J. Schipper, 1661.
Brunner, Andreas Excubiae tutelares principis Ferdinand Mariae Munich 1637
1st edition Frankfurt: [Theodor de Bry], 1592; Another edition, Berlin: Stargardt, 1895. 4to. Loose, as issued. Printed for use in/as an album amicorum.
-------------------------Emblemata saecularia Frankfurt: 1596
Other editions: 1611; 1614; 1627.
Buchanan, Hugh and Davidson, Peter Eloquence of Shadows Fife: 1964
--------------------------Eloquence of Shadows Fife: The Thirdpart Press, 1994
Bundeto, Carlos El Espejo de la Muerte Antwerp: 1700

Bunyan, John A Book for Boys and Girls London: 1686
Other editions: 1770; 1757; 1793; 1802; 1806; 1820; 1863; 1825; 1864.

--------------------------Divine Emblems Coventry: Merridew, 1806
van den Burg, Hermann
edited a Dutch copy (1743) of a Russian collection ordered by Peter the Great (original now lost).
Burgundia, Antonius Linguae vitia & remedia emblematice expressa Antwerp: Cnobbaert, 1631
-------------------------Mundi Lapis Lydius Antwerp: Cnobbaert, 1639
Callot Lux Claustri Paris: Langlois, 1646
------------------------- Emblesmes. Sur la vie de la Mere de Dieu Paris: Audran, n.d.
Camerarius, Georgius Emblemata Amatoria Venice: Tozzi, 1627
First and only Latin edition.
Camerarius, Joachim Symbolorum et emblematum centuriae Nuremberg: Voegelin, 1605

------------------------ Symbolorum et emblematum centuriae Nuremburg: 1590-1604

Another edition, Frankfurt: Ammon, J., 1654.
--------------------------Violenta Nocent 1590-1604
A German edition of the present book in 1671.
--------------------------Symbolorum ac Emblematum Ethico-Politicorum Mainz: Bourgeat, 1697
Third Mainz edition and the first to contain new circular emblems.
-------------------------Symbolorum ac Emblematum Ethico-Politicorum Centuriae Quatuor Mainz: Bourgeat, 1712
--------------------------Emblemata Amatoria Venetiis: P.P. Tozzi, 1627
Inspired on the love-emblems by Crispyn de Passe, from his "Tronus Cupidinis" and his "Fons Amoris"
Camilli, Camillo Tratto primi e secondo del Memoriale della Vita Christiana Venice: Angelieri, 1587
22 zilographic emblem like illustrations
-------------------------Imprese Illustri di Diversi, coi Discorsi Venice: Francesco Ziletti, 1586
Capilla, A. Myrothecium exercitiorum Munich: Konig, 1623
Caseneuve, L. de Hieroglyphicorum et medicorum emblematum Dodekakrunos Lyon: Frellon, 1626
Cassiani Fortezza reale del Cuore Humano Modena: Cassiani 1628
Cats, Jakob Maechden-plicht ofte amp der ionck-vrouwen Middleburgh: Hans vander Hellen, 1618
-----------------------Silenus Alcibiadis Middelburg: Hellenii, 1618
-----------------------Proteus ofte Minne-beelden Rotterdam: van Waesberge, 1627
The only edition of Proteus published in 4to format and containing Cats' love-emblems with the addition of their English translation done by Josuah Sylvester. Another edition, Amsterdam: Willem Blaeu, 1630.
-----------------------Spiegel van den Ouden ende Nieuwem Tijdt Gravenhage: Burchoorn, 1632

-----------------------and Farley Moral Emblems New York: Appleton, 1860

-----------------------Ouderdom Amsterdam: Jan Jacobsz / Schipper, 1655-6
Schipper published the collection simultaneously in quarto and folio editions
------------------------Emblemata Amsterdam: Blaeuw, 1622
<----------------------- Emblemata moralia et aeconomica Rotterdam: 1627
------------------------Zinne- en minne Amsterdam: 1660
------------------------Houwelyck Middelburgh: Vande Venne, 1625
--------------Werelts begin, midden, eynde Dordrecht, Van Esch, 1637
Another edition, Amsterdam: E. Visscher, 1729.
Cautley G.S. A century of Emblems London: Macmillan, 1876
Cebes, Thebano che in una tavola dipinta philosophicamente mostra... Venice: Marcolini, 1538
Another edition, Parma: 1793.
Chalmers, George Emblemata amatoria Venice: Tozzi, 1627

Chesneau, Augustin Emblemes Sacrez Paris: Lambert, 1667
------------------------Orpheus Eucharisticus Paris: Lambert, 1657
------------------------Devises. Et emblemes D'Amour Moralisez Paris: Olivier & Boissevin, 1658
Cholmondeley, Alice Emblems London: Smith, Elder & Co., 1875
Cicogna, Michele Paradiso dell'anima amante Venice: Giacomo, 1675
Nine illustrations modeled on Van Veen's Emblems of Divine Love.
Collaert, Adriaen Sacrum Sanctuarium Crucic et Patientiae Crucifi xorum et Cruciferorum... Antwerp: Balthasar Moretus for Plantin, 1634
Only edition of this Jesuit emblem book on the symbolism of the cross and the suffering of the crucified.
Collins, Jess Emblems for Robert Duncan San Jose: Museum of Art, 1990
Cologne (College S. J.) Annus Saecularis Societatis Iesu Cologne: 1618
Combe, Thomas The Theater of Fine Devices London: Field, 1614
Translation of La Perrière's Le theatre des bons engins. ln The English Emblem Tradition, vol. 2, ed. Peter M. Daly. Toronto: University of Toronto Press, 1993
Coopmans, Leeuwarden An Adaptoin of Flitner 1634
Translation of La Perrière's Le theatre des bons engins
Coornhert, D.V. Recht Ghebruycke ende Misbruyk Leyden: Plantin, 1585.
Another edition, Amsterdam: Pietersz, 1610; Another edition Amsterdam: Pietersz, 1620
-----------------------Emblemata Moralia Arnheim: Petrus, 1609
First Latin trans.

Cousin Jean Le Livre de Fortune Paris: Librarie de l'Art Paris, 1883
Corrozet, Gilles Hecatongraphie Paris: Janot 1540
Second edition Paris: Janot 1543
------------------------Le Tableau de Cebès Paris: Corrozet, 1543

Coustau, Pierre Pegma Lyons: Bonhomme, 1555
A second edition, Paris: Bonhomme, 1560. Second edition of the French translation of emblems, first of the "Narrations Philosophiques" in French.
Covarrubias y Horozco, Sebastian Emblemas Morales Madrid: Luis Sanchez, 1610
Another edition, Madrid: 1610, and reprinted, Madrid: 1978.
Cramer, Daniel Decades Quatuor Emblematum Sacrorum Frankfurt: Hoffmann, 1617
-----------------------Emblemata sacra Frankfurt: Jennisi, 1624
-----------------------Emblemata moralia nova Frankfurt: Jennisi, 1630
Crouch Delights for the Ingenious London: Printed for Nath. Crouch, 1684
Other editions, 1721; 1732.
Custos, R. Emblemata amoris Augsburg: J. Schulthes, 1622
Cuvelier, Michel Scala salutis Cologne: 1650
David, Jan Duodecima Specula Antwerp: Plantin, 1610
-----------------------Veridicus Christianus Antwerp: Plantin, 1601
Some copies have four sheets of music and a working volvelle.
-----------------------Icones ad Veridicum Christianum Antwerp: Philip Galle, 1601
-----------------------Typis Occasionis Antwerp: 1603, 1605
-----------------------Occasio arrepta Antwerp: Plantin, 1605
12 superb full-page engravings by Theodore Galle. Each of the finely executed emblems shows the goddess Opportunity (Occasio).
------------------------Specchio dell'Occasione Rome: 1606
------------------------Paradisus Sponsi et Sponsae Anwerp: Plantin, 1607
Delafosse, Jean-Charles Algemeen kunstenaars handboek Amsterdam: J.W. Smit, 1785
New edition of the author's Iconologie Historique 1768 with a parallel French-Dutch translation
Dene, Edewaert de De Warachtighe Fabulen der Dieren Bruges: P. de Clerck, 1567
First emblem book printed in Dutch
Dilherr, J.M. Heilig-Epistolischer Bericht, Licht, Geleit und Freud Nürnberg: J.A. Endtern und Wolffgang d. Jüngern Seel. Erben, 1663
--------------------------Augen- und Hertzens-Lust. Das ist Emblematische Fürstellung der Sonn- und Festtäglichen Evangelien Nürnberg: J.A. Endtern und Wolffgang d. Jüngern Seel. Erben, 1661
Dorp, Frederick van Stichtelycke gedichten The Hague: Jacobus de Putter, 1679
Drexel, Jeremiah Mortis Nuntius Cologne: Cornel, 1633

--------------------------Zodiacus Christianus Formis: Bergia, 1618

Another edition, Cologne: Cornelius ab Egmond, 1634. Another edition, Munich 1618, with English trans.; Other eds., 1622; 1624; 1632; Another ed., London: 1647.
--------------------------De aeternitate considerationes Munich: 1620
--------------------------Heliotropium Munich: Leyssesum, 1627
First edition. Another ed., Munich: Heinrich, 1627; Another ed., Munich: 1629.
--------------------------Gymnasium patientiae Munich, 1630
5th edition Munich: Segen, 1631
---------------------------Recta Intentio Cologne: Egmond, 1634

---------------------------Orbis Phaëthon Munich: Sadeles, 1629
First edition. Another ed., Cologne: Egmond, 1629; Other eds., 1631, 1634, 1635.
--------------------------The Considerations of Drexilius upon Eternitie, Ralph Winterton, trans. Cambridge: Daniel, 1641
Winterton was a fellow at King's College Cambridge 1632.
---------------------------Antigrapheus sive Conscientia Hominis Cologne: Kalcovius, 1683
Another edition, Cnobbart, 1655.
---------------------------Emblemata amatoria London: l'Amoureux, ca. 1690
---------------------------Infernus damnatorum carcer et rogus aeternitas pars II Mainz: Cornelium Leysserium, 1631
Drijfhout A.E XXIV Emblemata dat zijn zinne-beelden Bussum, 1932
Woodcuts by MC Escher 24 Emblems 25 signed copies 300 unsigned.
Du Choul, Guillaume Discours de la Religion des Anciens Romains Lyon: Rouille, 1681

Dwiggins, W.A. A Bakers' Dozen of Emblems Electra, 1935
Elger, Willem den Zinne-beelden der liefde Amsterdam, J. Roman de jonge, 1732
Emblemata anniversaria Academiae Noribergensis Nurnberg: A. Wagenmann, 1617
Engl Sapientia Politica Symbola Salzburg: Mayr, 1707
Engelgrave, Hendrik Lux evangelica Antwerp, 1648
Part I only. Cologne: 1655 Parts I+II
---------------------------Caeleste Pantheon Amsterdam: 1659
Another edition. A third part was subsequently published.
Epiphanius Tou Hagiou Patros hemos Epiphaniou Rome: Aloysius Zanetti 1587.
First edition 1587, reprinted by Plantin, 1588.
Escher, M.C. Emblemata 1932
See Drijfhout.
Fabricii, P. Delle allusioni, imprese, et emblemi... Rome: B. Grassi, 1588
Faernus, Gabriel Centum fabulae Leiden: 1600
Farley, Robert Lychnocausia or Lights moral emblems London: Sparkes,1638
---------------------Kalendarium Humanae Vitae London: Hope, 1638
See also Cats, 1860.
Faust R Princeps christiano-politicus septem donis Vienna: Rickhes 1658
De la Faye, Antoine Emblemata et Epigrammata Miscellanea Geneva: Chouet, 1610
Fernández de Heredia, Juan Francisco Trabajos y Afanes de Hércules, Floresta de Sentencias y Exemplos Madrid: Sanz, 1682
Ferrari, Giovanni Battista De Florum Cultura libri IV Rome: Stefano Paulino, 1633
Contains six allegorical full-page illustrations.
Ferrer de Valdecebro, Andres Moral y Politico Madrid: Carrera, 1668
Second edition Madrid 1680; Barcelona: 1696; Madrid: 1728

Finlay, Ian Hamilton and Costl Heroic Emblems Vermont: Z Press, 1977

--------------------------Romances Emblems Enigmas Lanark: Wild Hawthorn Press, 1980
Flamen, Albert Devises et Emblesmes d'Amour Paris: Remy, 1648
Second edition, Paris: Oliver Varennes, 1653. Praz says that this 1653 is the first edition.

Flitner, Johann Nebulo Nebulonum Frankfurt: de Zetter, 1620
1st ed of this emblematic adaptation of Thomas Murner's Schelmunzunfft 1512
33 odes on aspects of society; following in concept the Ship of Fools
2nd ed Leuuwarden: Coopmans 1634-6
Fraunce, Abraham Insignium, Armorum, Emblematum London: Orwin, 1588
(Book of Arms Hieroglyphs, Symbols and Emblems)
Fredro, Andrea Maximiliano Peristromata Paris: Boisseuin, 1658
Polish emblem book.
Freytag, Arnold Mythologica Ethica Antwerp: Plantin, 1587
A manuscript English translation by Arthur Golding A Moral Fable-talk It contained animal fables many used by Whitney
-----------------------Viridarium moralis philosophiae Cologne: Georgius Mutingus, 1594
4to. 125 fine etched plates, 107 of which are certainly by Marcus Gheeraerts
Furmer, Bernard G. (Dirck Volkertsz Coornhert) Emblematum liber Antwerp: Chr. Plantin, 1575
Furmerus De Rerum Usu et Abusu Antwerp: Plantin, 1575
Galle, Philippe and Kiel, Cornelis Icones Illustrium feminarum veteris testamenti [bound with] Prosopographia, sive virtutum...delineatio Antwerp: ca. 1590s
Gallner Regula Emblematica Sancti Vienna: Trattner, 1780
Gambart, Adrien La vie symbolique du bienheureux François de Sales, evesque et prince de Genève Paris: 1664
Another edition Vida simbolica Madrid: Antonio Roman, 1688.
Garau, Francisco El Sabio Instruido de la Naturaleza Madrid: 1679
--------------------- El Olimpo del Sabio Instruido de la Naturaleza Barcelona: 1691
--------------------- Tercera Parte del Sabio Instruido de la Naturaleza Madrid: 1700
--------------------- El Sabio Instruido de la Gracia, I-II Barcelona: 1703

Gatty, Margaret A Book of Emblems London: Bell & Daldy, 1872

Gauld, Peter A Book of Emblems Ipswich: The Basement Press, 1998

Golding, Arthur A Moral Fable-talk San Fransisco: Arion Press, 1987
Geiger, Malachi Microcosmus Hypochondriacus Munich: Straub, 1652
With six engraved plates by Kilian
Gessi, Berlingiero La spada di honore libro primo Bologna: Barbieri's Heir, 1671
Giarda, Cristoforo Icones Symbolicae Milan: Bidellium, 1628
Gil da Gama, Leonarda Reyno de Babylonia Lisbon, 1749
Gill, Eric & Douglas Pepler Emblems Ditchling: D. Pepler & E. Gill, 1916
Reprinted in 1929. 11 woodcuts by Eric Gill.
Gille, Paris Corona Gratulatoria Salzburg: J.B. Mayr, 1681
Ginther, Antonius Speculum Amoris & Doloris Augsburg: Josephi Gruber, 1706
Another ed., 1743.
---------------------Mater amoris et doloris Augustae Vindelicorum: Veith, 1741
Third edition.
Glarus, J.M.F. Confusio Disposita Augsburg: 1725

Gomberville, Marin Leroy de La doctrine des moeurs Paris: La Gras, 1688
Another edition, Saubron: 1684; An unacknowledged copy of Van Veen's Emblemata Horatiana.
-----------------------La doctrine des moeurs Paris: Sevestre, 1646
The Doctrine of Morality London: Bell, 1721. Another edition, La Doctrine de Moeurs, Paris: Jacques Le Gras, 1685.
Goodeys, Sir Henry The Mirror of Maiestie London, Iones, 1619
Emblems. Only 2 copies.
Gossner, Johannes Evangelist The Heart of Man. Temple of God. Habituation of Satan. Represented in 10 Emblematical Figures Harrisburg, PA: Scheffer, 184?
Original. Another ed., Merz, 1812. Another ed., 1824.
Goulart, Simon Théâtre du Monde Amsterdam: de Wesel, 1657
First edition 1655.
Graauwhart, H. Leerzame zinnebeelden Dordecht: A. Blussé, 1764
First edition, Amsterdam: Ratellran, 1704; other eds., 1727, 1758.
Graz (College, S. J.) Annus primus imperii Austriaci... Graz: 1638

Green, Henry Whitney's Choice of Emblemes London: Lovell Reeve & Co., 1866

-------------------------- Fountains of Alciat Manchester: Holbein Society, 1870

-------------------------- Shakespeare and the Emblem Writers London: Trubner & Co., 1870
Gros de Saint Joyre, René Anagrammata emblematica sive figurae verbis anagrammaticis Lyons: sumptibus auctoris, 1675
Guéroult, Guillaume Le Premier Livre des Emblems Lyons: Arnoullet, 1550
Guzmán, Francisco de Triumphos Morales Alcalá de Henares, 1565
Hachenburg, Paul Philothei symbola Christiana 1677
Hachtenberg, Laurence Mikrokosmos Antwerp: de Iode, 1579

Haecht Goidtsenhoven, Laurens van Parvus Mundus Antwerp: Gerardt de Iode, 1584
Second printing. Another edition, Antwerp: 1579; Another ed. Antwerp: Keerbergii, 1592.

-------------------------Mikrokosmos - Parvus Mundi Antwerp: Gerardum de Jode, 1579
Another edition in German: Frankfurt: 1619.
Haeften, Benedictus van Schola cordis 1629


------------------------Regia via crucis Plantin-Moretus, 1635
First edition. Engraved title page was designed by Peter Paul Reubens. First edition 1629. Another ed., Antwerp: H. & J.B. Verdussen, 1663

-------------------------Regia Via Crucis Moreti, Balthazar, 1635
-------------------------Le Chemin Royal de la Croix, R.P. Didac, trans. Lyons: Besson, 1676
Haesteno Camino Real de la Cruz Valladolid: Godinez, 1721
Hall, John Sparkles of Divine Love London: Daniels, 1648
Adaption of Hoyer, M..
Hall, Joseph The Imprese of God 1621
A treatise on emblem theory. See, he said, "the ancient use of heraldry in the scriptures, that part especially which concerns Inscriptions; as on coyns, shields, ensigns."

Halsey, Alan An Alphabet of Emblems Market Drayton: 1987

Hamilton Finlay, Ian and Costley, Ron Heroic emblems Ed. Stephen Bann Calais: 1977

Hawkins, Henry Patheneia Sacra Rouen: Cousturier, 1633
------------------------Hymns London: Cousturier, 1634
Hazeu, Johannes Kinder-Pligt en Zinnebeelden Amsterdam: Willem van Vliet, 1789, 1799
The third and second editions, of a famous children's emblem book and one of the most popular early children's books in the Netherlands edition of 1799

Heinsius, Daniel Poemata Amsterdam: Willem Janssen, 1616
-----------------------Lof-Sanck van Iesus Christus Amsterdam: Blasow, 1622
First edition. Another ed., Amsterdam J.J. Schipper, 1650.
First edition published by Petrus Scriverius in 1616.
-------------------------Het Ambacht van Cupido Leiden: 1595
-------------------------Emblemata amatoria Amsterdam: Pietersz, 1608
Multpile further editions.
de Herrera, Perez Discursos del Amparo de los Legitimos Pobres Madrid 1598
10 Emblems
Herzelles, Guillaume-Philippe de Applausus emblematicus Antwerp: Widow of Hieronymus Verdussen, 1743
Booklet with four emblems with long explanatory poems and 'Chronicon's' chronograms, two verses dated 1743
Hesius, Guilielmus Antwerp: Plantin-Moreti, 1636
This edition does not appear to have a title. 116 woodcuts.
-------------------------Emblemata sacra de Fide Spe. Charitate Antwerp: Plantin-Moreti, 1636
Heyns, Zach Emblemes Chrestienes et Morales Rotterdam: Pieter van Waesberge, 1625
Hillaire, I. Speculum heroicum Utrecht: Chr. de Passe, 1613
Illustrated by de Passe and usually catalogued under this name.
Hiltebrandt, Gustav Adolph Bilder Schatz Inn Theologischen Moralischen Historischen Politischen Chimund Alchimistischen Frankfurt: Bourgeat, 1674
Hoburgh, Chr Levendige herts-theologie Amsterdam: n.p., 1686
First edition. Another edition, Verheydens, 1736.
von Hohberg Lust and Artzeney-Garten 1675
A translation into German of the Psalter with music added for each Psalm + a prayer plus a double Emblem
Holmes, William, and John W. Barber Religious Emblems New Haven: John Barber; New York: M. W. Dodd; Boston: Crocker & Brewster, 1849

Holmes Chr, William, and John W. Barber Religious Emblems Cincinnati: Henry Howe, 1857
Holtzwart, Mathias Emblematum Tyrocinia Strasbourg: Jobin, 1581
The first German emblem book
Hooft, P.-C. Emblemata Amatoria Amsterdam: Ianszoon, 1611
Second edition Amsterdam: Wilem Janszoon (Blaeu), 1618. The most precious of all Dutch Emblem books.
Hooghe, R. de. Hieroglyphica Amsterdam: van der Woude, 1735
Another edition, Amsterdam: Arkee und Merkus, 1744.
Hoogstraten, F. Van Het Voorhof der Ziele Rotterdam, F. van Hoogstraeten, 1668
60 fine engraved emblems in text by Romeyn de Hooghe. (16), 199, (9) pp.
Another ed. Rotterdam: Solmans, 1698
Another ed. Amsterdam: Bosch, 1725
Horozco y Covarrubius, Juan de Emblemas morales Segovia: de la Cuesta, 1589
Another edition (edition optimo), Segovia, 1591. Another ed., 1604
--------------------------Sacra Symbola Agrigento: 1601

Houbraken, Arnold Stichtelyke Zinnebilden Amsterdam: Barents, 1723

Howe, Susan Bed Hangings New York: Granary Books, 2001
Hoyer, Michael Flammulae Amoris Antwerp: Aertssens, 1629

Hugo, Hermann Pia Desideria Antwerp: Aertssenius, 1624
Another edition, Antwerp: Aertssenius, 1628
Another edition, Reims: Constant, 1635. 16mo. Rather crude printing. Unillustrated.; Another edition, New Haven: S. Babcock, 1636; Another edition, Antwerp: 1676.; Another edition, London: R & J Bonwicke, 1712. English by Edm. Arwaker;

Another edition, Otto Vaenius, 1790.
Another edition, Antwerp: J.B. Verdussen, 1740
English edition: Pia desideria: or, Divine addresses, in three books. Englished by Edm. Arwaker, M.A. The third edition, corrected. London: Bonwicke 1702
-----------------------(Via Piae Animae.. des Hermann Hugo Ed. Rödter, G.D., Lang, 1992)
--------------------------Pieux Desirs Imités des Latins Antwerp: Jean Cnobbart, 1627
First French edition. Translated by P.I. Jurisconsult.
--------------------------Affectos Divinos con Emblemas Sagrados, Pedro de Salas, S.J., trans. Valladolid, 1658
Hulsius, Bartholomaeus Den onderganck des Roomschen Arents Amsterdam: Crispijn vande Passe, 1642
--------------------------Emblemata Anniversaria Nurembug: Levin Hulsius, 1597
Another edition, 1631
Iglesia, Nicolás de la Flores de Miraflores: Geroglíico Sagrados Burgos: 1659
Isselburg, Peter Emblamata politica Nuremburg: 1640
First ed., 1617
Izquierdo, Sebastián Práctica de los Excercisos Espirituales de Nuestro Padre San Ignacio Rome: 1675
Another edition, Rome: 1695; other eds., 1673; 1678.
-------------------------- Les Justes Sentimens de la Piete Paris: Edmee Couterot, 1684
Hugo, Herman, and Mme Guyon L'Ame amante de son Dieu representée dans les Emblèmes... Cologne: Jean de la Pierre, 1717

Another edition, Paris: Chez les Libraries Associés, 1790.
Jansen, Anthony Zinnebeelden Amsterdam: Justus Dankerts, 1683

Emblematic representation of Horace by Otto Vaenius in Latin, French, and Dutch.

Jenkinson, Megan Under the Aegis: The Virtues Fortuna Press, 1995
Jenner, Thomas The Soules Solace London: Jenner, 1626

--------------------------The Path of Life London: Jenner, 1656

Junius, Hadrianus Emblemata Antwerp: Plantin, 1565

Antwerp: 1566, 1569, 1585, 1640, 1662, 1902 with a foreword by Mas Rooses. Dutch text of the emblems with illustrations from Plantin's original woodblocks in an edition of 100.
French: Plantin 1567, 1568, 1570, 1575
Flemish: Gillis 1567, 1575
-------------------------Hadriani Junii Medici Emblamata. Eiusdem Aenigmatum Libellus Antwerp: Plantin, 1575

Also contains enigmas. Another edition 1585.
Kelm, Daniel E Neo-Emblemata Nova Easthampton: 1990
Ketten Apelles Symbolicus Amsterdam: Janissonio-Waesbergios, 1699

Klinkhammer, Govert Stichtelyke Zinnebeelden en Bybel... 1756
Knesebeck, Franz Dreistandige Sinnbilder Braunschweig: Bruno, 1643
Koning, M. Lexicon hieroglyphicum sacro-profanum Dordrecht & Amsterdam, J. van Braam & G. onder de Linden, 1722-1727

Kraus, Johann Ulrich Heilige Augen and Gemuths Lust Augsburg: Krausen, 1706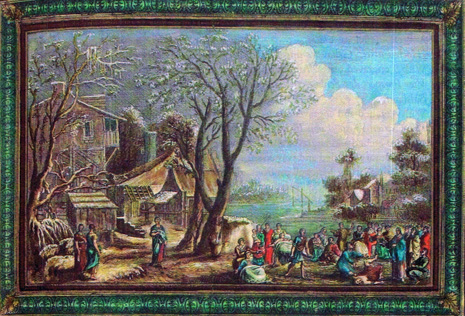 (This comes from the only known copy of Kraus where all the images have been hand colored)
Kreihing, Johann Emblemata ethico-politica carmine explicata Antwerp: Jacobus Meursius, 1661
Krul Pampiere wereld ofte wereldsche oeffeninge Amsterdam: Widow of Schipper, 1681
Third edition of this collection of love poems
Labbé, Pierre, S. J. Elogia sacra, theologica, et philosophica, regio, eminentia, illustria, historica, politica, miscillanea. Grenoble: Philippe Charuys, 1664
La Feuille, Daniel de Essay d'un Dictionnaire contenant la Connoissance du Monde Amsterdam: Jacobus van Wesel, 1700
Another edition Amsterdam: De la Feuille, 1700
Lang, Joseph Loci communes, sive florilegium rerum et materiarum...Additus est index fabularum, emblematum ac symbolarum Strasbourg: heirs of Josiah Rihelius, 1613
Contains a commonplace index of the emblems of Camerarius and Alciato.
La Perrière La Morosophie Lyons: Bonhomme, 1553
First illustrated edition. First edition was 1536.
-----------------------Le Theatre de Bons Engins Paris: Janot, 1539
12 subsequent editions in 44 years.
La Rue, Charles de. Idyllia Paris: Benard, 1672
Probably the second edition.
------------------------Carminum libri quatuor Venice: baseggio, 1699
5th edition (2nd illustrated) Paris: S. Bernard's widow, 1688. Another edition Paris: 1680 & Idyllia Rouen: 1669
Lebeus-Batillius/strong> Dionysius, Emblemata Frankfurt: 1596
Illustrated second edition.
Lebey, Batilly de Emblemata Frankfurt: de Bry, 1596
See Boissard.
Leenheer, Joannes de Mystica sub solis imagine emblematice expressa n.p., 1681
Le Jay, G. F. Le Triomphe de la Religion Paris: Martin, 1687
Leopold, J. F. Emblematische Lust-Cabinet Augsburg: 1700
50 copper plates of emblems.
Leu, Thomas de Solitudo sive vitae patrum eremicolarum Paris: Thomas de Leu, 1606
Lopez, Diego Declaración magistral sobre las Emblemas de Andrés Alciato Nájera: Mongastón, 1615
Lucarini, Alcibiade Imprese dell'Offitioso Accademico... Siena: Ercole Gori, 1628-29
First edition.
Luyken, Jan De zedelyke en stichtelyke gezangen Amsterdam: Arentz & Sys, 1709
Second edition of this collection of Dutch songs. First edition 1704.
-----------------------De onwaardige Wereld Amsterdam: Arentz, 1710
-----------------------Spiegel van het Menselyk Bedryf Amsterdam: Nicolaus Visscher, 1694
Second edition, published in the same year as the first, of this celebrated work (entirely engraved), showing in very fine engravings one hundred arts and crafts, as practiced at the end of the seventeenth century. Other editions Amsterdam: van der Sys, 1718 & 1730
-----------------------Vonken der Liefde Jezus Amsterdam: Kornelius vander Sys, 1717
-----------------------Beschouwing der Wereld Amsterdam: de Wed, Arentz & van der Sys, 1708
-----------------------De Bykorf de Gemoeds Amsterdam: Arentz and Van der Sys, 1711
-----------------------Des Menschen begin, Midden en Einde... Amsterdam: heirs of F. Houttuyn, 1782
First published 1712.
Luyken, Jan, Pieter Langendyk, and Class Bruin Tafereelen der eerste christenen Amsterdam: de Groot & Rykof, 1740
Second edition (first: 1722 in 4to).
Luzon de Millares, Alejandro Idea politica veri Christiani Brussels: Foppens, 1664
Second issue, 1665.
Luzvic, Etienn Cor Deo Devotum Jesu Pacifici Salomonia Thronus Regius Antwerp: Aertssen, 1630
Another ed., 1626. See Praz 407 for publishing history.
Maccio, Paulo Emblemata Bologna: Ferronius, 1628
First edition.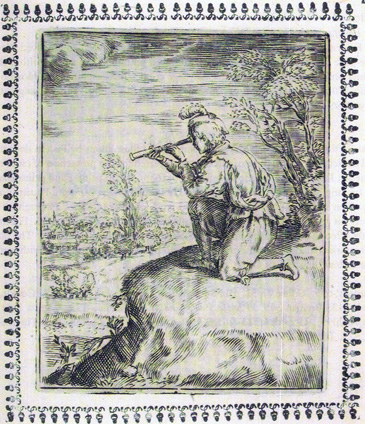 Majero Emblemata Oppenheim: Galleri, 1618
Major, Johann Daniel Emblemata de purpura 1671
Maier, Michael (1568 - 1622) Atalanta Fugiens Oppenheim: de Bry, 1617/18
50 emblems each with a musical composition of his own. 1687
----------------------------Secretioris Naturae Secretorum Scrutinum Chymicum... Frankfurt: Johann Philip Andrea for Georg Heinrich Oehrling, 1688
Mallery, Karel van Sacrum Oratorium Piarum Imaginum Antwerp: Balthasar Moretus for Plantin, 1634

de Mallery, Philip Typus Mundi Antwerp: Cnobbaert, 1627
Manasser, Daniel Poesia tacens, Pictura loquens Dillingen: 1630
Book derived from David's Occasio Arrepta.
Mannich, Johann Sacra emblemata Nuremburg: 1624
Marolles, Michel de Tableaux du Temple des Muses Paris: Sommaville, 1655
Martin, J. Le Paradis Terrestre, ou Emblemes Sacrez de la Solitude Paris: Jean Henhault, 1655
Martinet Emblesmes Royales Paris: 1673
64 Emblems
Martinus, S. Brunone Vertumnus vanitatis Augsburg: Lotter für Pfeffel, 1725
Masen, Jacob Speculum Imaginum Cologne: Kinchii, 1650
Subtitled 'exhibiting Symbols, Emblems, Hieroglyphs, Aenigmas'
---------------------------Dux viae ad vitam puram Trier: 1667
Maupertuy, Drouet de Sentimens d'un Chrétien touché d'un veritable amour de Dieu Paris: Garnier, 1758
Maximilian II / Bavaria Fortitudo leonine Munich: heirs of Johannes Jaecklin, 1715
First edition of a lavish emblem-portrait book celebrating Maximilian II, 1662-1726
Mendo, Andrés (S.J.) Príncipe perfecto y ministros ajustados, documentos políico y morales Lyons: 1662
Menestrier, Claude-François L'Art des Emblèmes Lyons: Coral 1662
Second edition Paris: de la Caille, 1684
----------------------------Histoire du Roy Louis le Grand Paris: I.B. Nolin 1689
Second edition (1st: 1691)

----------------------------La Philosophie des Images Enigmati Lyons: Hilaire Baritel, 1694
---------------------------Philosophia imaginum id est Sylloge symbolorum Amsterdam & Dantzig: Waesbergios, 1695
Latin adaptation of Philosophie des images Paris: de la Caille, 1682

---------------------------Traite de Tournois
Mercier, Jean Emblemata Bourges, 1592

Merian, M. Verscheyden Playsante Lantschappen Amsterdam: c1650
M(ico), E(dward) Ashrea or the Grove of Beatitudes London: WP, 1665
Moerman, Johannes Sedighe Onderwiisen der Creaturen Antwerp, Jacob Mesens, 1649
-------------------------Apologi Creaturarum Antwerp: Christopher Plantin & Gerard de Jode, 1584
The Most distinguished illustrations of the period in the Netherlands
Montalbo, Francisco Antonio de Noticias fúnebres de las Exequias de María Luisa, Reina de las Españas Palermo: n.p. 1689
Montenay, Georgette de Emblemes ou Devises Chretiennes Lyons: Marcorelle, 1571
First emblem book by a woman and first specifically on a Christian subject.
Another edition Emblematum Christianorum Centuria Zurich: Froschauer, 1584
-------------------------Livres d'armoiries Frankfurt: Vinchei, 1619
English edition A Book of Armes Mayn: Vnckels, 1619
Monzón, Francisco de Norte de Ydiotas Lisbon: de Colonia, 1563
Murer, Christoph XL emblemata miscella nova Zurich: Johann Rudolf Wolff, 1622
First edition. Name also spelled Maurer.
Murner, Thomas tr. Johannes Flitner Nebulo nebulonum Frankfurt: 1620
Second edition
Mylius, Johann Philosophia reformata 1622
Emblem book with alchemy.
Nadal, Jerónimo Evangelicae historiae imagines Antwerp: 1593
van der Noot, A Theatre for Voluptuous Worldlings London: Bynneman, 1569
First edition, Met Theatre oft Toon-neel, 15 .
Núñez, de Cepeda, Francisco (S.J.) Idea de el Buen Pastor copiada por los sanctos doctores representada en empresas Lyons: Editio Optima, 1688
Offelen, Heinrich Devises et emblemes, anciennes & modernes 4th Ed. Augspurg : Erben, 1699
Another edition, Amsterdam: Feuille, 1712
Oppelt, Johannes Pax monarchiae internae Prague: Fitzky, 1730
Oraeus, Henricus Viriadarum hieroglyphico-Morale Frankfurt: Zetter, 1619
-------------------------Aeroplastes Theosphicus Frankfurt: Zetter, 1619
Ortí, Marco Antonio Siglo cuarto de la conquista de Valencia Valencia: 1640
Ortiz, Lorenzo (S.J.) Memoria, entendimiento y voluntad. Empresas que enseñan y persuaden su buen uso en lo moral y en politico Seville: de Blas, 1677
-------------------------Ver, oir, oler, gustar, tocar. Empresas que enseñan y persuaden su buen uso en lo politico y en moral Lyons: Brugieres, 1687
Pallavicini, Ferrante Devises & emblems d'amour, ancienes & modernes Amsterdam: Feuille, 1696
Passe, Crispyn de Thronus Cupidinis Amsterdam: Wilhelmus Jansz. Blaeu, 1630
2nd edition augmented. 1st edition 1617. Also further editions.
-------------------------Les vrais pourtraits des plus grandes dames Amsterdam: Joost Broersz, 1640
First edition
Peacham, Henry Minerva Britanna or a Garden of Heroical Devises London: Dighe, 1612
Facsimile ed. Menston: Scolar Press, 1973 (1969)
Pereira, Juan de Solórzano emblemata centium regio-politica Madrid: 1651

Pere, Capucin Les Emblemes D'Amour Divin et Huma Iean, 1631
Perez, Antonio Retrato al vivo del natural de la fortuna Paris: Rhodanusia, 1625
Perez, de Herrera, Christóbal, Proverbios morales y consejos cristianos Madrid: n.p., 1618
Pers, Dirck Pieterszoon Bellerophon, of Lust tot Wiisheit Amsterdam: 1641
First ed., 1614
Pfann, Johann Biblische Emblemata und Figüren Nuremburg: 1626
Pfeffel, Johann Andreas Guldene Aepfel in Silbernen Schalen Augsburg: Christoph Peter Detleffsen, 1746
Philokalus, Philomusus (Albert Van Twist) Cyprus (Leyden?): Mirtillo, 1721
Editio princeps of an emblematic almanac, actually a compilation of texts devoted to love and love emblems. Albert van Twist (1699-ca. 1748), published under the pseudonym Philomusus Philokalus.

Philotheus, Karl Ludwig Symbola Christiana Frankfurt: J.P. Zubrod, 1677
First edition.

Another edition, Leida: Gelder, 1682.
Picinelli, Filippo Mondo Symbolico Milan: Mognagha, 1653

Another edition Venice: Pezzana, 1670
Another edition, Milan: Vigone, 1680 /> Another edition Cologne: Hermann Demen, 1681
Another edition Cologne: Hermann Demen, 1687
Another edition Milan: Vigone, 1669
Another edition 1694
Pietrasanta, Silvestro Symbola heroica Antwerp: Moreti, 1634
Second edition. First edition. Another edition, Amsterdam: Wetstenium, 1682
Pictor, George Theologica Mythologica Antwerp: Michaelem Hillerium, 1532

Pigot, Richard Moral Emblems with Aphorisms, Adages, and Proverbs, of All Ages and Nations, from Jacob Cats and Robert Farlie York: Appleton & Co., 1860
Place, William Ashrea London: WP, 1665 .
Small English Emblem book with 8 plates by John Chantry
Plemp, Cornelis Gijsbertszon Emblemata quinquaginta Amsterdam: Joannes Walschart (Hans Walschaert), 1616
Another edition, 1617.

Plengg, JB Piae Considerationes Vienna: np 1672
Plates had appeared in Sucquets Via Vitae Aeternae Antwerp: 1620

Poiners, A., ed. Afbeeldmghe van d'Eerste Eevwe der Antwerp: Plantin, 1640
Poirters, Adrianus Het Masker vande Wereldt Antwerp: Cnobbaerts [1646]

-----------------------Den Alderheylichsten Naem voor een Antwerp: Cnobbaert, 1647
-----------------------Het duyfken in de steen-rotse Antwerp: 1657
Pona, Francesco Cardiomorphoseos sive ex corde desumpta emblemata sacra Verona: Superiorum permissu, 1645
dos Prazeres, Jo%atilde;o O principe dos patriarcas Lisbon, 1683
Probst Trojano regio Paridi Augsburg: ca. 1724

Quarles, Francis Emblems, Divine and Moral London: Miller, 1635
First edition. Another edition, London: Eglesfield, 1635. Another edition by Gillyflower Freeman, 1696. Another edition, London: Nutt, 1718. Another edition, London: Bettesworth, 1723. Another edition, London : Midwinter, 1736. Another edition, London: Chiswick, 1818. Another edition London: Milton, 1839
--------------------Hieroglyphiques and the Life of Man London: Marriot, 1638
--------------------Emblems with the Hieroglyphicks London : M.G. and W.F., 1696
Querck , Ignatius Acta S. Ignatii de Loyola Vienna: 1698
Raicsani, Johann Itinerarium Athei ad Veritatis Vienna: Kürner, 1704
Second Edition. First edition Vienna, 1676.
R. B. 1632?-1725(?) Choice emblems, divine and moral 6th ed. London, E. Parker, 1732
Reifenberg, Justus Emblemata Politica Amsterdam: 1632
Rem, Georg Emblemata Politica Nuremburg: 1640

Reinzer, Franz Meterologia Philosophico-Politica 1697
2nd ed Augsburg: Wolff, 1709. 3rd ed Augsburg: Wolff, 1712
Remón, Alonso Discursos elógios y apologéticos. Empresas y divisas sobre san Pedro de Nolasco Madrid: n.p. 1627
Reusner, Nicholas Emblemata Frankfort: Feyerabend, 1587
Used as the basis for a work of music. Another edition, Strassburg: Bernard Jobin, 1591
----------------------Picta Poesis Ovidiana Frankfurt: Spies, 1580
----------------------Aureolorum Emblematum Liber & Agalmata Strassburg: Jobin, 1587; Another edition, Strassburg: Bernard Jobin, 1591.
----------------------Symbolorum Imperatoriorum Frankfurt: Spiess, 1588
Rhenasteine, Louis Felix Arcus Triumphalis 1732
Riccio, Giuseppe Piscatio Philosophica Venice: 1662

Rodríguez de Monforte, Pedro Descripción de las honras que se hicieron a Don Felipe Quarto... Madrid: Nieto, 1666
Riga Hymnal Neu-vielvermehrtes Rigisches Gegangbuch Riga & Leipzig: Georg Mattias Nöller, 1706
This edition has been enlarged to include hymns to 1327. First ed., 1664.
Rogg, G. Encyclopaedia, oder Schau-Bühne curieuser Vorstellungen von vielerley Art aussgebildeter Kupffer-Figuren Augsburg: Maschenbauer, 1726
Rojas y Ausa, Juan de representaciones de la verdad vestida... sobre las siente Moradas de Santa Teresa de Jesús Madrid: Editio Optima, 1679
Rollenhagen, Gabriel Nucleus emblematum selectissimorum Cologne: Crispiani Passaei, 1611
First edition. Another edition, Utrecht: Crispiani Passaei, 1613. First edition had 100 emblems; 2nd edition had another 100.
First edition
Rollos, Peter Euterpae suboles 1608
Another edition, 1666.
-----------------------Vita corneliana ?1624
The plates for these erotic emblems were later reissued as Le centre d'amour.
Rouillé, Guillaume Prima (secunda) pars promptuarii iconum insigniorum a seculo hominum Lugduni: Rouillum, 1553
Ruscelli, Girolamo Le Imprese illustri Venice: Comin da Trino, 1572
Saavedra, Fajardo Idea de un Principe politico Christiano Munich: Enrico, 1640
102 emblems. Describes the government of an ideal king.


Another edition, Italian trans. of the Príncipe. Milan: Editio Optima, 1642
Another edition, Venice: 1648
Another edition, Latin trans. of the Príncipe. Brussels: 1649
Another edition, Amsterdam, Janssonius, 1651
Another edition, Valencia: Ger7oacute;nimo Villagrassa, 1655
Another edition, Amsterdam, Adam J. Jansonius, 1657.
Another edition, Amsterdam: 1659
Another edition, Paris: Fridericum Leonardum, 1660
Spanish edition trans. by J. Rou, 1668
Another edition, Cologne: J.C. Munich, 1669
Another edition, Venice: Niccolò Pezzana, 1678.
English edition The Royal Politician London: Printed for Gylliflower and Meredith, 1700
Another edition, Venice: Brigna, 1684.
-----------------------Le Prince Chrestien et Politique Amsterdam: 1668
French trans. of the Príncipe.
-----------------------The Royal Politician Represented in One Hundred Emblems London: 1700
English trans. of the Príncipe.
Sadeler, A. Theatrum morum Prague: Sesse, 1608
Sahlstedt, Abraham Magni Sinnebildskonsten Stockholm: Lorentz L. Grefing, 1758
Original and only edition of this extremely rare Swedish emblem book by the linguist Abraham Sahlstedt (1716-1776), explaining the genre of the emblem book, its history and meaning, illustrated with 128 emblems at the end
Sambucus, Johannes Emblemata Antwerp: Plantin, 1564
Another ed., Antwerp: 1566; Another ed., Antwerp: 1584, fourth ed., augmented.; Another edition, Antwerp: Plantin, 1676, 4th edition. Another edition, Antwerp, Plantin, 1599, a re-issue of the real fourth Latin edition of 1576.
-----------------------Les emblems du signeur Sambucus Antwerp: Plantin, 1576
Trans. by Jacques Grévin, based on the edition of 165 emblems of 1564.
Sandt , Maximian van der Aviarium Marianum Mainz: 1628
Sánchez de las Brozas, Francisco Francisci Sanctii Brocensis in inclyta Salmaticensi Academica Rhetoricae... Lyons: Guillaume Rouillé, 1573
Spanish translation of Alciato.
Sancta Clara, Abraham à Huy! und Pfuy! der Welt Würzburg; Nuremberg, Christoph Weigel, 1707
Sandaeus, Maximilianus Theologica Symbolica Schönwetteri, 1626
Saubert, Johann Duodekas Emblematum Sacrorum Nürnberg: Capmoxen, 1625
This formed the source of the only Russian emblem book - see Ambodik.

Scarlatini, Octavius Homo et ejus partes figuratus et s Augsburg: Bencard, 1695
Scève, Maurice Delie Lyons: Sabon, 1544
449 Dizaines every 9 interrupted by a device Poems called epigrams by author. First French writer of imprese. In the style of Petrarchs sonnets.
Schim, Hendrik Bybel en Zede-Dichten Delft: Reiner Boitet, 1726
Schönberg , Mathias Das Geschäft des Menschen Munich: 1775

Schoonhovius, Florentius Emblemata Gouda: Burier, 1618
Seventy-four engraved emblems by Crispin de Passe. Another edition,Leiden: Elzevier, 1626
Another edition Amsterdam: Janssonius, 1648
Schwarz, Ignaz Imperii princeps ecclesiasticus Augsberg: 1733

Scriver, Christian Gotthold's Emblems Boston/New York: Gould & Lincoln, 1859
Sebastjan A Matre Dei Firmamentum symbolicum Lublin: for Georg Forster, 1652
A Polish eulogy on the Virgin Mary.
Sellius, Bernardus Emblemata Sacra Leiden, 1593
Senftleben, Johann Philosophia moralis Prague: 1683

Sfondrati, Coelestin Innocentia vindicata Sankt Gallen, 1695

Another edition, Monastery of St. Gall, 1698.
Smidt, Aegidius de Sinne-beelden der deughden Antwerp: 1667
Snijders, Michiel Amoris divini et humani Antwerp: Galleum, 1670
Solorzano Pereira, Johannes de Emblemata Regio-politica in centuriam una redacta Madrid: Garcia Morras, 1650
Another edition 1653.
Soto, Hernando de Emblemas Moralizadas Madrid: 1599
Stanyhurst, Wilhelm Veteris hominis Cologne: 1702
Spada, Valerio Sapientiae Pignus Amabile Philosophia Universa... Florence: Massi of Forli, 1647
A philosophical treatise on the interconnectedness of sciences. Nine large emblamatic etchings.
Sperling, Hieronymous Paridi iudicium Augsberg: 1740
Spieghel, Hendrik Laurensz Hertspieghel en andere zede-schriften Amsterdam: H. Wetstein, 1694

Spinniker, Adriaan Vervolg der Leerzaame Zinnebeelden Te Harleem, 1714
Another edition, Haarlem: Jan Bosch, 1758.

A continuation of the author's Leerzaame Zinnebeelden Haarlem: van der Vinne, 1714
Stengel, Georg Ova pashalia Munich: 1634

Stevenson, Robert Louis Moral Emblems New York: Charles Scribner's Sons, 1921
Sucquet, Antoine Via Vitae Aeternae Antwerp: Nutii, 1620
Another edition Antwerp: Aertissimum, 1625
Another edition ibid, 1630
Sudermann, Daniel Centuria similitudinum Strasbourg or Frankfurt: For Jacob von der Hayden, 1626
Taubillius, Dionysius Lebeus Emblemata 1596 (JJ Boissard) (B)
Taurellius, Nicolaus Emblemata Physico-Ethica Nurnberg: Kaufmann, 1595
Another ed., second edition, augmented, Nuremburg: 1602. Another ed., Halbmeyer, 1617.
Theatre d'amour Antwerp(?): O. O., Dr. u. J., ca. 1618
Praz says 1618.
Thomas Religious Emblems London: Squire, 1810
Thurston, J and Thomas, J Religious Emblems London: Ackermann, 1809
The descriptions written by the rev J. Thomas. Second edition. Another edition 1810.
Thynne, Francis Emblemes and Epigrames 1600
Tolson, Francis Hermathenae np 1740
Completely original English emblem book 60 emblems. Mixture of religious and classical emblems with excellent and learned commentary.
Tomasini, Giacomo Filippo Illustrium virorum elogia Padua: Pasquardum and Socium, 1630
Tory, Tr. Tableau de Cebes de Thebes Pettit, 1529
See Cebes.
Torquatus a Frangipani Panegyricus aeternaturae gloriae Amsterdam: Konigsmarchio, 1663
Tabula cebetis - tableau de cebes tr. Corrozet 1543 this latter virtually an emblem book. Greek text 1517. Latin text by Ludovico Odasso, Bologna 1497 Bilingual text Wechel 1548 Cebes tablet ed sandra Sider 1979 1st ed, Cebetis thebani Tabula 1498 Paris.
Trenck, Freigerr Friedrich von der Blut-bibel 1760
500 emblems in German and French written with a nail in the author's own blood.
Typotius, Jacobus Symbola Divina & Humana Prague 1601-3
3 volumes one each in consecutive years. First separate small edition is Arnhemi: Hagius, 1666
Another edition Amsterdam: Haring, 1686

Twist, Alb Van Liefdes Almanak, Euwigduurende P. Mirtillo, 1721
Vaenius, Otto Le Spectacle de la vie Humaine La Haye: Jean Van Duren, 1755
----------------------Amorum Emblemata Antwerp: Vealia apud Auctorem, 1608
----------------------Amoris Divini Emblemata Antwerp: Nutii & Meursii, 1615
Second edition Antwerp: 'Ex Officina Plantiniana', Balthasar Moretus, 1660
----------------------Emblemata sive symbola Brussels: Hubert Antonius, 1624
----------------------Emblemata Horatiana Verdusson: 1607
Another edition Antwerp: Lisaert, 1612
In the first edition this was an illustrated collection of the sayings of Horace. The collection was of 'Sentences, which are commonly called Emblems'.
----------------------Quinti Horatii Flacci emblemata Antwerp: Verdussen, 1607
Second edition, Antwerp: Philippus Lisaert, 1612.
------------------------Teatro moral de la vida humana en cien emblemas Brussels: 1672
Van Haeften Schola Cordis Antwerp: Verdusii, 1629
van der Veen, Jan Zinne-beelden Amsterdam: Cloppenburgh, 1642
van der Velde, Jan Openhertighe Herten 1618-1627
Vanossi, Anton Idea sapientis, id est, Philosophiae morum Vienna: Voigtin, [1724]
Veen, Otto van Embelemes de l'Amour Divin Paris: Landry, N.D.
-------------------------Horati Flacci Emblemata. Imaginibus in aes incisis, Notisque illustrata. Studio Othonis Vaeni. Auctoris aere & cura. Antwerp: Jerome Verdussen, 1607
Another edition, Antwerp: Lisaert, 1612.
-------------------------Emblemata Horatiana Amsterdam: Hendrik Wetstein, 1684
Venne, Adriaen van de Tafereel van de belacchende werelt The Hague: for the author, 1635
A rare example in which both the images and text were created by the same author
Verien, Nicholas Livre curieux et utile pour les scavants, et artistes Paris: 1685
Reprint in 1696. 2nd edition 1724 called Recueil d'emblems, devises, medailles, et figures hieroglyphiques.
Villava, Juan Francisco de Empresas Espirituales y Morales Baeca: Montoya, 1613
Vienna (College S. J.) Apparatus emblematicus... Borgiae Vienna: 1671
Vincartius, Jean Sacarum heroidum epistolae... 1640
Third edition, Tournai: Quinque, 1652.
Visscher, Pieter Roemer Sinnepoppen Amsterdam: 1614
(Meaningful images)
Another ed., Amsterdam: 1620, third edition, augmented.; Another edition Amsterdam: Sander Wybrantz & Andries Vink, 1678
Another edition Amsterdam: Johannes Van Ravensteyn, 1669
Vondel, Joost van den De Vernieuwde gulden Amsterdam: Pers, 1622
1st ed 1613 1st 2 eds had 73 emblems attrib. to Gerard de Jode
------------------------Toonneel des menschelikken levens Amsterdam: Jacobus vanden Bergh, 1661
Weigel, Christoph Ethica naturalis Nuremberg: Weigel, c. 1700
Wellekens, Jan Baptista and Vlaming, Pieter Dichtlievende uitspanningen Amsterdam: van Damme, 1710
Westhovius, Willichius Emblemata Ioachimi Moltkenii, 1640
Whitney, Geoffrey A Choice of Emblemes and other devises Leiden 1586
First emblem book printed in England.
Whitehall, Robert Hexastichon Hieron Oxford 1677
258 emblems with 6 line epigrams (hexastichs). This focuses on the literal and spiritual illumination with stories from the bible starting with the creation much in the manner of Ovid's only 12 copies produced and 8 copies traced

Wiericx,Antonius Cor Iesu Amanti Sacrum 1638
A series of 18 plates used to illustrate different emblem books.
Willet, Andrew Sacrorum Emblematum Centuria Una Cambridge: Legate, 1592
Naked emblems; that is with no picture.
Willink, Daniël Bloemkrans van christelyke liefde Amsterdam: Costerwyk, 1714
Another ed., Amsterdam: van Damme, 1723.
Willis, Richard Poematum Liber 1573
Wither, George A Collection of Emblemes London: Henry Traunton, 1635
Includes 200 circular engravings by Crispin de Passe the Elder. Includes a lottery table with painter.
Zárraga, Francisco de Séneca, juez de sí mismo, impugnado, defendido, y ilustrado Burgos: 1684
Zetl, P. Philosophia sacra Dillingen: 1715
Zincgreff, Julius Wilhelm Emblematum ethico-politicorum centuria Heidelberg: de Bry, 1639
With etchings by Matthäus Merian. First edition. Another edition Heidelberg, 1681. Another ed., Frankfurt: Goez, 1698.

Zoller, Joseph Conceptus Chronographicus de concepta sacra deipara Augsburg: Labhart, 1712
Zwinger,Theodor (Lycosthenes)Theatrum Vitae Humanae Basel: Eusebius, 1586-7
---
Links: A listing of English emblem books
French emblems at Glasgow
Dimler, G. Richard Short title listing of Jesuit Emblem books in Emblematica 2, 1, 1987